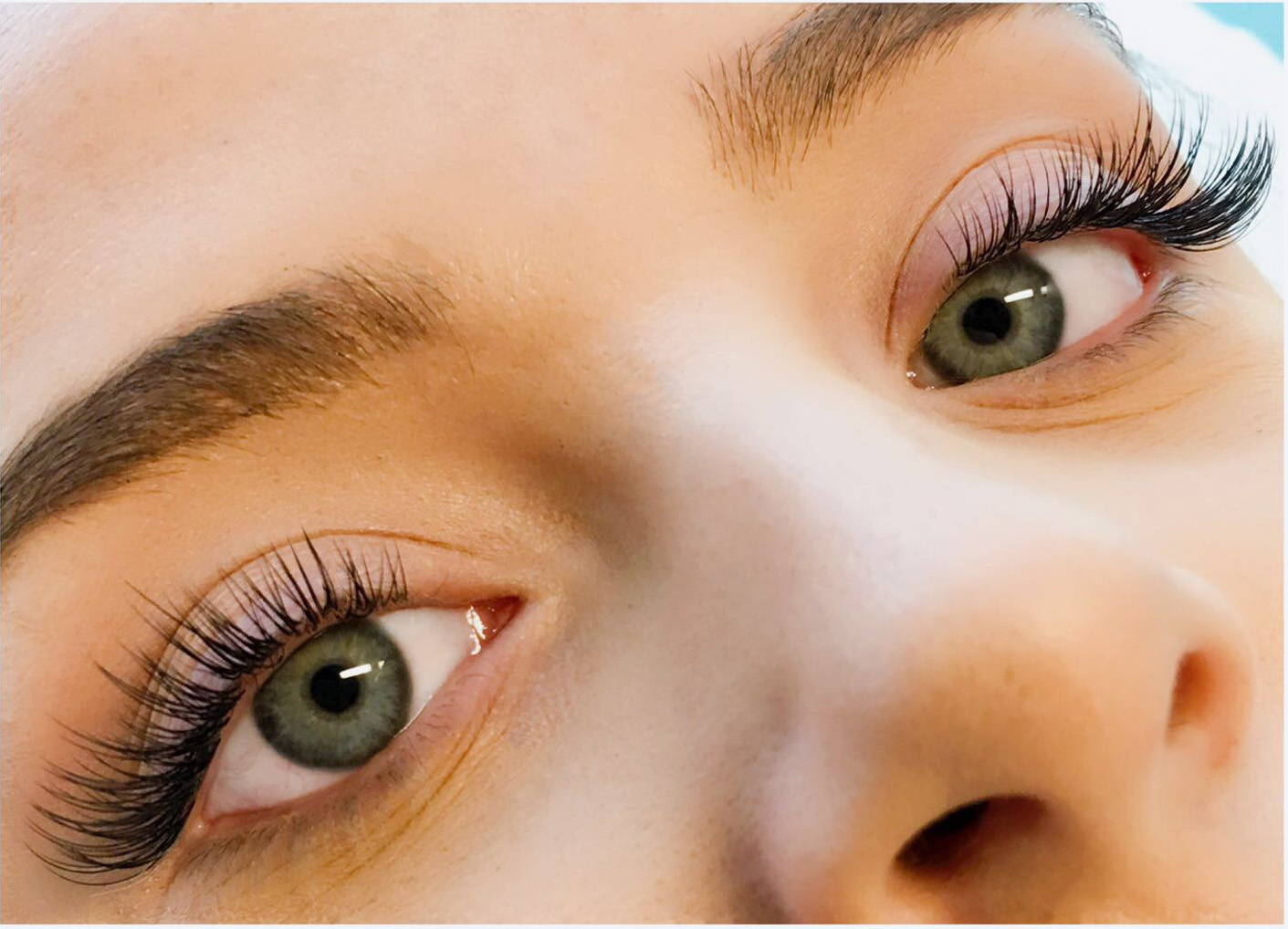 Once you have your eyelash design applied you may just fall in love - But without the correct care, you could be in for an early breakup...
Welcome to our Eyelash Care Masterclass - to ensure a great retention and the health of your natural eyelashes.

Always arrive at your appointment without eye make up. This is very important as it means your lashes will be dry and the best bond can be achieved.
Never use mascara on the day of your appointment. If removing eyeshadow/liner after work really focus on those eyelash roots! If any trace of mascara or oil remover remains on the eyelash when you arrive at your appointment… your extensions won't last past two weeks. Ideally you should thoroughly cleanse your natural lashes the night before/morning of your eyelash extensions being applied.

Please wash your hair prior to your appointment if you need to as yo won't be able to get your lashes wet for 24hrs. Gym Bunnies: Please reschedule any exercise plans for 24hrs after your appointment.

The 24hrs following the application of eyelash extensions is critical to their longevity. Although your eyelashes are dry when you leave, the adhesive is not cured so you must avoid water for 24hrs.We do not use instant curing misters as this can often result in the adhesive shocking.

When washing your face/showering during this time frame: avoid water coming into contact with the eye area. Allowing your extensions to become wet during this initial phase could potentially cause irritation, it's extremely rare but do not risk it. The final reason is water could allow the extension to move from its perfect placement! So wash your hair (if you need to) before your appointment and be careful when cleansing your face.

Sauna/Steam/Hot Yoga/Pools do need to be avoided for 48hrs. This is for safety reasons as well as longevity of application so please adhere to this.

When cleansing please do not let cotton anywhere near them, it will hook onto the base of the lash and could tear it free: face wipes, cotton pads and flannels should be avoided. Simply use Moka & Sarah Pure Cleanser and lightly massage the make up away with your eye closed. Splash some water and then pat (don't rub) dry with a towel underneath your eyes.

Give your extensions a thorough clean every day: Using an oil free foaming or gel cleanser lightly massage at the base of extensions and along the eyelid. Splash with plenty of water and very carefully pat dry. This is a very important part of your eyelash extension aftercare so don't skip it! Some people are under the impression the should be left alone but this is not the case. You'll find this method removes eyeshadow and eyeliner in a flash.
We provide you with a comb to brush them out: Just brush the tips if you feel they need it, don't go to the base as you risk unhooking that seamless bond we've spent ages perfecting. Following exposure to a lot of water i.e shower or swimming your lashes may need a quick comb. They dry quickly but if you wish to speed up the process you can dry them with your hair dryer on the cool option. Use the lowest power setting.
Please don't use mascara on your extensions: Your extensions are designed to look long and natural without clumps or smudges. It will also mean we can't rebalance your extensions and they will shed very quickly.